http://i49.photobucket.com/albums/f276/rebel1473/eli-manning.jpg
Giants vs. Cowboys
The Giants (7-6) entered this game looking to take first place in the NFC East from the Cowboys (7-6) and take control of the rest of their season. They began the game strong, sacking Romo for a safety and then added a 23 yard field goal on their next possession. The Cowboys responded with a TD pass from Romo to Phillips to put Dallas on top 7-5 at the end of the first. Jacobs ran for a 1 yard TD (and then did a little jig on the star in the endzone) to give New York a 12-7 lead. Romo again responded with a 9 yard TD to his favorite scoring machine, Laurent Robinson, to give them a 14-12 lead. The giants would make a field goal, giving them a 15-14 lead. A field goal with 20 seconds left for Dallas gave them a 17-15 lead at halftime. After another field goal by Bailey for Dallas, the Giants would take the 22-20 lead on a long 47 yard TD pass from Manning to Manningham in the third quarter. Romo connected with Robinson for 74 yards and then hit Austin for a 6 yard TD, to take the 27-22 lead in the fourth. Eli and the Giants would drive again midway through the fourth. They converted on a 4th and 3 on the Cowboys 37, before Sean Lee intercepted a ball in traffic and off of a Giants player. Dallas would beat the Giants coverage and score a huge TD on a pass to Bryant to give Dallas a 34-22 lead. With over five minutes left, the Giants drove 80 yards in 2:27, as Eli connected on several big pass plays, and ended the drive in the endzone on an 8 yard pass to Ballard with 3:14 remaining, and now trailing 34-29. The Cowboys went three and out, giving the Giants a chance to win the game. Manning drove the Giants down field again. After Manningham dropped a perfect pass that would have given the Giants the lead, Manning composed himself, and continued to drive down field. The Giants scored a TD with 46 seconds remaining to take the 35-34 lead. They executed a 2-point conversion to make it a 37-34 game. Romo connected across the middle to Austin, and then spiked the ball to set up a 47 yard field goal attempt by Bailey. The kick sailed up and was good, but the Giants called a timeout prior to the snap. Bailey had to reset himself and do it all over again. Pierre-Paul would get through the line, and block the following field goal attempt. The Giants won the game on a blocked field goal and an amazing comeback by Manning. Manning had 400 yards
with
2 TDs and an interception. Jacobs ran for 101 yards as Bradshaw was benched for the first half. Nicks had 154 yards on 7 catches. For Dallas, Romo had 321 yards and 4 TDs. Felix Jones replaced Murray, and had 16 carries for 106 yards. Murray left this game with a fractured right ankle, putting the rushing duties in the hand of Felix Jones once again. This is a huge loss for the Cowboys if Murray is indeed done for the rest of the season. He was running over teams but now will be sidelined, we will have to see for how long. Robinson
continues
to put up insane numbers, catching 4 passes for 137 yards and a TD. Dallas now need to fight to make the playoffs, as they are in 8th in the NFC. They will have an uphill battle in the following three weeks.
Giants (+3) Win



http://i926.photobucket.com/albums/ad104/BigBlueCowboy/NFL%202011/TT.jpg
What can be said about this game. The game was scoreless at halftime, and the Broncos trailed 10-0 with just over four minutes left in regulation. Tebow drove down field in 2:26, completing 7 of 7 passes for 63 yards, including a 10 yard TD to Thomas to make it a 10-7 game. They then tried an onside kick that failed. The Bears took over with 2:08 left, running a play to go to the 2 minute warning. Out of the warning, Barber took the ball, and ran out of bounds inexplicably. This allowed the clock to stop for the Broncos. They had a chance if they could stop the Bears on the next play, a 3rd and 5. Barber only got one yard, forcing a punt to the Denver 11 yard line. Denver had 53 seconds to tie the game. Tebow would manage the game perfectly with those 53 seconds. He hit Decker for a 9 yard gain, and Decker got out of bounds. From the 29, Tebow passed to Ball for 11 yards to get to their own 40, where Tebow spiked the ball. He completed a pass to Willis for 19 yards, where he ran out of bounds. Tebow missed his receivers on the next 2 passes, and on the following play, scrambled out of bounds for no gain at the Chicago 41 yard line. This set up an improbable 59 yard field goal attempt by Matt Prater...no chance right? Wrong. Prater hit it, to send the game to OT. Chicago started the overtime with the ball and drove down field. They were in field goal range, when another crazy play happened for Tebow and the Broncos...Barber fumbled the ball and Denver recovered. Tebow time again. He threw an incompletion followed by a 2 yard pass to McGahee. On a 3rd and 8, Tebow passed to Thomas for 10 yards and a first down. Tebow was sacked, and then completed a 16 yard pass to Thomas again, down to the Chicago 40. After a 1 yard McGahee run, Tebow ran for 5 yards, and then ran for another 1 yard. This set up a 4th and 3, and a 51 yard field goal attempt to win the game. Prater would line up, take the kick, and complete another amazing comeback for the Broncos, who are now 8-5. Tebow will get it done. He will motivate his teammates and impossible will happen. He finished going 21 for 40 for 236 yards, a TD, and an INT. He added 12 carries for 49 yards. He has led the Broncos to three OT wins this season, and 6 wins in a row. He is 7-1 as a starter this season. Tebow is captivating the nation with what he is doing, and whether you love him or hate him, it is amazing to watch.
Vikings vs. Lions
This was a very close game. Surprisingly, the Vikings started to get back in the game after Ponder was removed. Ponder had turned the ball over three times, and was battling an injury coming into the game. The Lions scored 31 points before halftime, and held a 31-14 lead at the break. The Vikings added a TD in the third and fourth quarter, as the Lions would only add a field goal in the fourth. The Vikings had a chance at the end of the game. They were faced with a 4th and 6 on Detroit's 12 yard line. They picked up 10 yards to get down to the 2, where they took a timeout with 9 seconds left. Webb, who replaced Ponder, was sacked all the way back at the 11, and then fumbled to end the game. The Lions held on to this one, but it was not easy. They hold the last spot in the NFC playoff picture as of now.


Lions (-10) Loss
http://i217.photobucket.com/albums/cc206/
basketballjones72/JETS/Mark-Sanchez-Jets.jpg
Chiefs vs. Jets
The New York Jets are in control of their own fate. They currently sit in the final playoff spot in the AFC. If they win out, they will make the playoffs. They have to play the Eagles next week in Philadelphia, the Giants at the Meadowlands on Christmas eve, and the Dolphins to end the season. Today, the Jets did what they were supposed to in this game...dominate a bad team. They destroyed Palko in this game, sacking him five times. They Jets performed a perfect bootleg for Sanchez to score the first TD of the game. He then connected to Holmes for a 4 yard TD. Greene ran all over the Chiefs, and would score the next TD, making it 21-3. LT made brilliant moves on a pass from Sanchez to weave past defenders, and score on a 19 yard TD. They led 28-3 at the half. Sanchez rushed for another TD in the 3rd capping off a great game where he went 13/21 for 181 yards and 2 TDs. He also ran for 2 TDs. Greene led the team in rushing and receiving, carrying 24 times for 129 yards and a TD, and adding 3 catches for 58 yards. He is key to the Jets success should they make the playoffs. Similar to last year, the Jets lose Jim Leonhard in this one, probably for the season. If they just keep winning, they will attempt another improbable run in the playoffs.
Jets (-11) Win
Colts vs. Ravens
The Ravens did what they were supposed to against a winless team this week. The Ravens won this one by two TDs. They took a 17-0 lead, and gave up a TD as time expired to make the final score 24-10. The Ravens remain in the lead of the AFC North, and currently are in second place in the AFC playoff picture, trailing only Houston.
Colts (+17) Win
Saints vs. Titans
The Saints hung onto a 22-17 lead as time expired in this one. The Titans received the ball back with 1:34 left, and Locker, who replaced Hasselbeck who left with a strained left calf, completed a 40 yard pass to Nate Washington who pinballed off defenders to the 5 yard line. Locker had a slant to Mariani defended perfectly by Porter, who swatted it down to protect the lead. Locker would have one more try, but he could not find anyone open, and ended up getting sacked to end the game. The Saints needed a road win and got it here. Brees had another great day, going 36 for 47, for 337 yards and 2 TDs. Ivory stepped in with Ingram out, with 13 carries for 53 yards. Colston had 7 catches for 105 yards and a TD. Locker replaced Hasselbeck going 13 for 29 for 282 yards and a TD. The Titans (7-6) with this loss, fell to 7th place in the AFC, and are now behind the Jets for the final playoff spot.
Saints (-4) Win
Texans vs. Bengals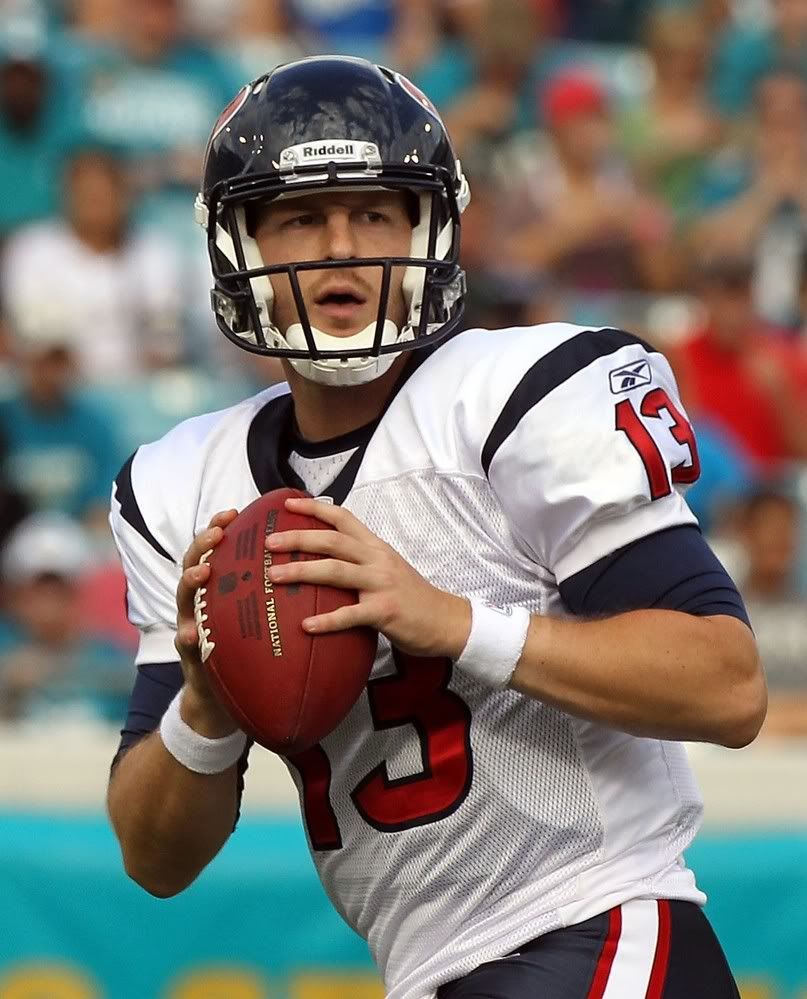 http://i926.photobucket.com/albums/ad104/
BigBlueCowboy/NFL%202011/TJYates.jpg
This game came down to the final seconds. This was a key matchup to the AFC playoff picture, with the Bengals trying to hold on to their playoff spot. The Texans were trailing 16-3 at halftime, and 19-10 with under six minutes left in the game. They hit a field goal, and then get the ball back after the Bengals couldn't do anything. They took the ball over with 2:33 left and 80 yards to go. T.J Yates drove down field, accounting for all 80 yards and throwing a 6 yard TD to Kevin Walter with 2 seconds left in the game to give Houston a 20-19 win. This opens things up in the AFC for the playoffs. Houston clinched the division with the win and the Titans loss. The Bengals now sit in 8th place, two spots out of the playoffs. It might be their year next season, but it looks like this young team is just tired out now at this point of the season.
Texans (+3) Win


Eagles vs. Dolphins
The Eagles dominated against the Dolphins today, after the Fins took a quick 7-0 lead. Philly went on to score 24 unanswered points, and won 26-10. Vick returned in this game for 208 yards, 1 TD and 1 pick. The Eagles now hope to play spoiler to the Jets next week when they return home.
Dolphins (-3) Loss
Patriots vs. Redskins
This game was as I predicted, close from beginning to end, and high scoring. Brady threw for 357 yards, 3 TDs and 1 INT. The interception came in the endzone, and almost allowed for the Redskins to tie the game. Grossman would drive down the field with 6:30 left and trailing by a TD. They got to the New England 5, when Grossman threw what looked like a game tying TD, but ended up being offensive pass interference on Moss. The Redskins came up short on the next two plays, and would lose the game when Grossman's pass was tipped off of Moss's fingers, and landed in the hands of Mayo. The Redskins played them close and had the lead at two points in the game. They had the game tied at 27 in the fourth as well. The Redskins played tough, but in the end, Brady and the Patriots succeeded again. Gronkowski broke the tight end record for TDs in a season, as he had a ridiculous game, reeling in 6 catches for 160 yards and 2 TDs. New England (10-3) are in 3rd place overall in the AFC.
Redskins (+9) Win
Falcons vs. Panthers
You wouldn't know it by the final score, but Atlanta was trailing 23-7 at halftime. The Falcons must have felt themselves slipping out of the playoffs, because they played with a bit of desperation in the second half. They cut into the lead with a field goal, and then Matt Ryan hit Jacquizz Rodgers for a 31 yard TD. That sparked the offense, as they were only trailing 23-17. Julio Jones had been very quiet, until Matt Ryan started finding him in the fourth. He caught a 17 yard TD pass a couple minutes into the fourth, which gave Atlanta a 24-23 lead. Ryan connected again with Jones, this time for a 75 yard TD to make it a 31-23 game. With just over four minutes remaining, Cam Newton connected with Steve Smith for a 48 yard pass, to give the Panthers a chance. Cam couldn't connect on the next four passes, and the Panthers came up short in this one. Matt Ryan had a huge game, with 320 yards and 4 TDs. Jones had 3 catches for 104 yards and 2 TDs and White had 7 catches for 84 yards and a TD. Gonzalez once again impressed, with 7 catches for 82 yards. Newton had 276 yards, 2 TDs, and 2 INTs. He added 36 yards rushing. Steve Smith continued to impress with 125 more yards. The Panthers fall to 4-9, and the Falcons are now 8-5. Atlanta stays in the final 6 for the playoffs in the NFC with this win.
Panthers (+3) Loss
Buccaneers vs. Jaguars
Tampa Bay was leading 14-0, before the Jags came back for 42 unanswered points. Both these teams are well out of the playoff hunt, but the Jags still impressed with their play in this game. The highlight of this game was MJD, scoring 4 TDs, 2 passing and 2 receiving.
Bucs (-3) Loss
49ers vs. Cardinals
The 49ers went into Arizona and fell victim to the Cardinals home field advantage. Arizona is 6-7 overall, but are 4-2 at home. Kolb left the game with a head injury and Skelton did a good job filling in for him. Skelton had 282 yards, 3 TDs and 2 INTs. San Fran had a 6-0 lead, before Skelton connected with Doucet on a 60 yard TD. Akers added two more field goals for the 49ers before the half, to give the 49ers a 12-7 lead at halftime. Gore broke out for a 37 yard run to make it 19-7 in the third. Arizona would strike back with a 46 yard TD pass from Skelton to Fitzgerald to bring them within 5. In the fourth, Skelton connected with Roberts for a 3 yard TD, to give the Cardinals a 21-19 lead, the score by which they won it. The 49ers stumbled on the road here and gave away the lead, but they have clinched the division already and currently sit in second place in the NFC playoff picture, with a 10-3 record.
49ers (-4) Loss
Raiders vs. Packers
There is really not much to say here, except the Packers are on their way to a perfect regular season. They dismantled the Raiders, scoring 34 points before the Raiders were able to put up any points. Ryan Grant started the scoring with a 47 yard TD run, and would finish with 85 yards and 2 TDs. Rodgers had 281 yards, 2 TDs, and a pick. The Packers lost Greg Jennings with a possible torn MCL. The Packers are playing on an unbelievable level right now that no team can match. For the Raiders, Palmer had 4 interceptions, and with all their injuries, seem to be falling out of the playoff picture fast. They sit in 9th place in the AFC, with a 7-6 record.
Packers (-13) Win
Bills vs. Chargers
The Chargers dominated this game, leading 16-0 at halftime, and winning 37-10. Rivers was 24 for 33 with 240 yards and 3 TDs. Ryan Mathews continued to run wild, with 114 yards on 20 carries. The Chargers now sit at 6-7, and the Bills are at 5-8, losers of six straight. Both these teams are pretty much out of the playoff hunt.
Chargers (-7) Win
http://i1197.photobucket.com/albums/aa440/alex123459/
1feaa5be85f24f19b578c17946777a4f--nfl_medium_540_360.jpg
Monday Night Football
Rams vs. Seahawks

This one has no playoff implications for either team, but the Seahwaks will believe if they win out and have a lot of help, then maybe they have a chance. I don't see it though. The Seahwaks this season, are a better team, especially at home. They are
going
to win this game and
depending
on if Bradford plays, will determine how much they will win by. If Bradford doesn't play I think it will be a big win for Seattle, but if Bradford plays, I can see St. Louis sticking around. Steven Jackson has been doing nothing for the Rams since week 11, so he doesn't look like he will be a factor. He had three huge games prior to week 11, so maybe he has hit a wall. As for Seattle, Lynch is coming off his best game of the season, piling up 148 yards rushing and 2 TDs against the Eagles. Seattle also has extra rest, so I am taking Seattle to cover in this one. They are the better team
.


Update: The Seahawks dominated in this game, winning 30-13. They continue to keep their slim playoff hopes alive, now sitting at 6-7. The will need to win out if they want to stay in contention. Lynch continues to put up crazy numbers, this week piling up 115 yards and a TD. The Rams continue to struggle, and Bradford is having a season he wishes he could forget.
Seahawks (-10) Win
TNF- Browns (+14.5) Win
http://nargonsports.blogspot.com/2011/12/thursday-night-football-week-14.html
Week 14 Record: 10-6
Season Record: 31-30-1