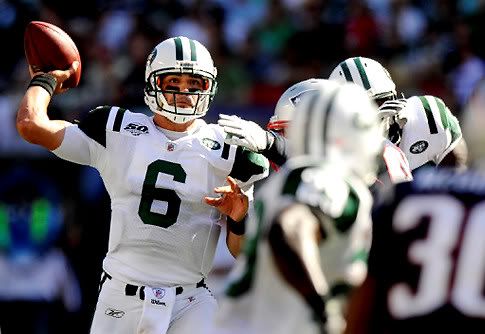 http://i245.photobucket.com/albums/gg63/stewie56eht/sanchez.jpg

Week 12

Vikings vs. Falcons
Vikes playing in Atlanta, where Atlanta never loses. They are without Adrian Peterson, and without him, they won't have a chance here. I think winning by 10 is not too much to ask here.
Falcons (-9.5)
Win
Browns at Bengals
The Bengals return home after coming a TD short against Pittsburgh and in Baltimore. Browns barely hung on again Jacksonville at home last week. I expect the Bengals to deal with the browns easily in this game.
Bengals (-7)
Loss
Bucs vs. Titans
Titans are giving 3 in this one, and I think if the Bucs recover from their loss last week at the Packers, then I think they win this game. They fought against the Packers so it going to be interesting to see if they still have it in them this week.
Bucs (+3)
Loss
Panthers vs. Colts
Newton puts on a show every week, but the defense gets beaten up every game. The Colts have nothing to defend though, and I see Newton getting his first road win in this one.
Panthers (-3.5) Win
Cardinals vs. Rams
Both teams can't put it together this year, but im going to go with the better QB in this one. Although he has had a terrible season, I still like Bradford and think he can pull this one out at home. Kolb is once again out for the Cardinals so Skelton will start, and I don't think he will be able to win this game for the Cardinals.
Rams (-2.5) Loss
Bills vs. Jets
Jets need a win if they want to have a chance for the playoffs. Simply put, if they can not beat a Bills team that can't buy a win and that lost their best player, then they don't deserve to make the playoffs. I look for Sanchez to fall back on his favorite target from last year, Dustin Keller. If he finds the guy he is comfortable with again, then he will be bale to relax and get the big win here. I think the Jets get it done this week and take advantage of a wounded Bills team.
Jets (-9.5) Loss
Texans vs. Jaguars
Jacksonville's offense is horrendous. Even with Matt Leinart starting at QB for Houston, I think they will win this game. They might get over 100 rushing yards from both Tate and Foster in this one, and if Leinart can just get the ball out, then Andre Johnson will have a great game in his return this weekend.
Texans (-6.5) Win
Bears vs. Raiders
Chicago is without Cutler and will rely heavily on Forte. I think Forte needs to have a huge game, but he is only averaging 3.18 yards per carry in the last 2 weeks. Chicago needs to hope that he is not tiring out, because with Caleb Hanie behind center replacing Cutler, it is going to be a run first offense, but not sure if its enough in Oakland against Palmer who is 2-1 as their starter. McFadden is still out, but Bush is filling in great and I think they will win this one.
Raiders (-3) Win
Redskins vs. Seahawks
Washington gets Moss back this weekend and are coming off an OT loss to Dallas at home. They can air it out with Grossman starting again but Seattle is a tough place to get a win. I think it will be a close game, and I will take the Redskins getting 3.
Redskins (+3) Win
Patriots vs. Eagles
Patriots should win this game, but I wonder if the huge win in New York sparks the Eagles. I think they stick close to the Patriots in this game if they play inspired. If they fall behind early, then I think they get blown out.
Eagles (+3.5) Loss
Broncos vs. Chargers
Each week the Chargers push Norv Turner closer and closer to the exit door. Rivers leads the league in interceptions and the Broncos have been playing good defense as of late. Plus, the Broncos have Tebow, so therefore I am not thinking about this game much, instead, I am just taking Tebow. I mean the Broncos.
Broncos
(+6) Win

Steelers vs. Chiefs
Pittsburgh has had a week of rest to get Big Bens thumb healthy. They face a reeling Kansas City team, and will take this game.
Steelers (-10.5) Win
Giants vs. Saints
Giants usually play close games on the road and the Saints tend to let good offenses keep games close. The Giants are unpredictable and with them getting 7.5 points, I feel fairly confident in them. I don't think it's too much of a stretch to think they could win this game. I think both teams will utilize their tight ends a lot in this one. Ballard seems to be impressing people with his play this year for the Giants, and Graham is one of the best tight ends in football. Expect both quarterback to use them heavily in this game.
Giants (+7.5) Loss